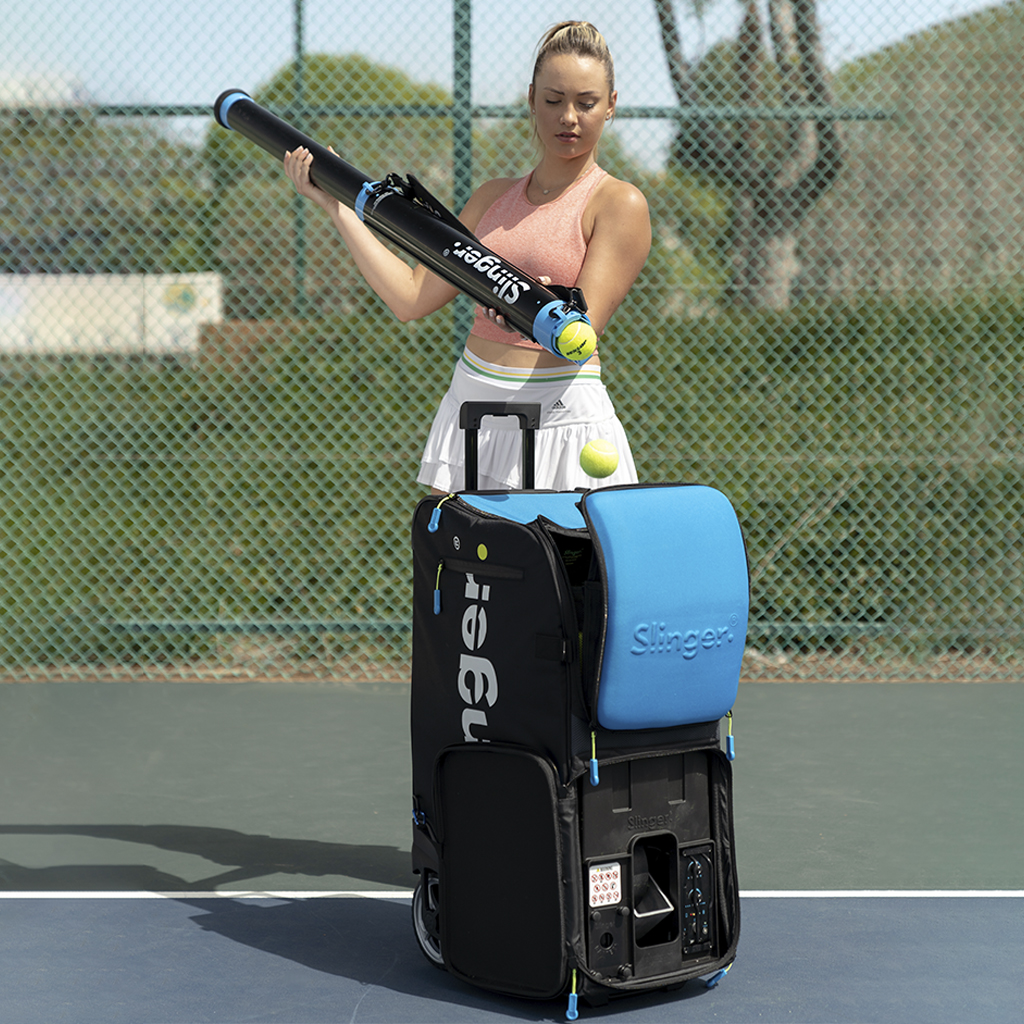 PORTABLE
Slinger Bag is lightweight and portable. You can carry it, roll it and easily store it in the trunk of
your car. On court Slinger Bag can be set up to
start launching balls within 1 minute.


GAME!
AFFORDABLE
Targeted to be 50% of the price of any of our
competitors, Slinger Bag is the ideal, affordable launcher for players of all ages and abilities.



SET!


VERSATILE
Slinger Bag isn't just an incredible ball launcher it is also a multi-functional tennis bag with
storage to transport 72 tennis balls, your wallet, keys, towel and water bottle. Oh, and it can
even charge your cell phone!



MATCH!




HOLDS UP TO 144 DUNLOP BALLS
Whether you are stomping around on the baseline
or practicing your serve using the unique "Ball Boy" feature,
The T-One Slinger Ball Launcher holds more than enough
Dunlop balls to get your pulse racing!
Learn More


TELESCOPIC BALL TUBE PICK-UP
Once your done hitting with the Slinger,
you can pick-up your Dunlop balls with
this telescopic ball tube collector.
Learn More


DON'T STOP MOVING
With the Slinger Oscillator, you will be pushed around to all corners of the court to give you a real workout. Simply place your Slinger Ball Launcher on the Oscillator, plug it in with the magnetic damage proof cable and get hitting.
Learn More