FORT TR PLUS 72 BALL BOX - SLINGER
The FORT TR PLUS ball is a high-performance pressurized tennis ball, especially developed and designed together with SLINGER, to provide  players all around the world with the perfect tennis ball for improving their game, especially when practicing with the SLINGER BAG. Designed and engineered on
Description
The FORT TR PLUS ball is a high-performance pressurized tennis ball, especially developed and designed together with SLINGER, to provide players all around the world with the perfect tennis ball for improving their game, especially when practicing with the SLINGER BAG.
Designed and engineered on same merits as the Dunlop Core specifications, this high performance tennis ball features a long consistent bounce with maximum durability. Due to the ultra-high-specification and ultra-visible cloth technology, tennis players will enjoy optimized control and consistency when playing with this tennis ball.
Designed for ultimate performance on all surfaces. 72 super premium pressurized tennis balls are stored in 4 ball PET can's and then packed into the cardboard outer carton.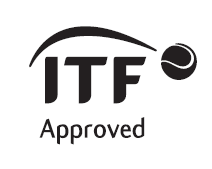 Reviews (0)
There are no reviews yet.