FORT XTRA LIFE P/LESS 72 BALL BOX - SLINGER
The FORT XTRA LIFE ball is a premium pressureless tennis ball, especially developed and designed together with SLINGER, to provide players all around the world with the ideal tennis ball for improving their game when practicing with the SLINGER BAG. A thicker compound construction provides a
Description
The FORT XTRA LIFE ball is a premium pressureless tennis ball, especially developed and designed together with SLINGER, to provide players all around the world with the ideal tennis ball for improving their game when practicing with the SLINGER BAG.
A thicker compound construction provides a long-lasting and durable rubber core for consistent performance, for hours-on-end. Due to the ultra-high-specification and ultra-visible cloth technology, tennis players will enjoy optimized control and durability when playing with this tennis ball.
72 premium pressureless tennis balls. Designed for a ultra-durable performance on all surfaces. The balls are packed loose within a strong, ECO FRIENDLY, craft paper bag and outer cardboard carton. The FORT XTRA LIFE has been designed and packaged with sustainability in mind. Reduce, Reuse, Recycle.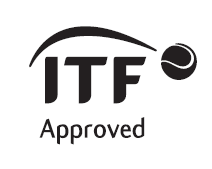 Reviews (0)
There are no reviews yet.